Every year, the members of the Remodelers Council of the Master Builders Association of King and Snohomish Counties submit their favorite projects to the Remodeling Excellence Awards. Here are the first-place 2022 winners.
Design Excellence: Moody Blues Whole House Remodel
Interior Design
This 1906 heritage Portage Bay home was passed down through the generations to the present owners. Model Remodel's renovation added modern conveniences while respecting the home's centurylong history. MODEL REMODEL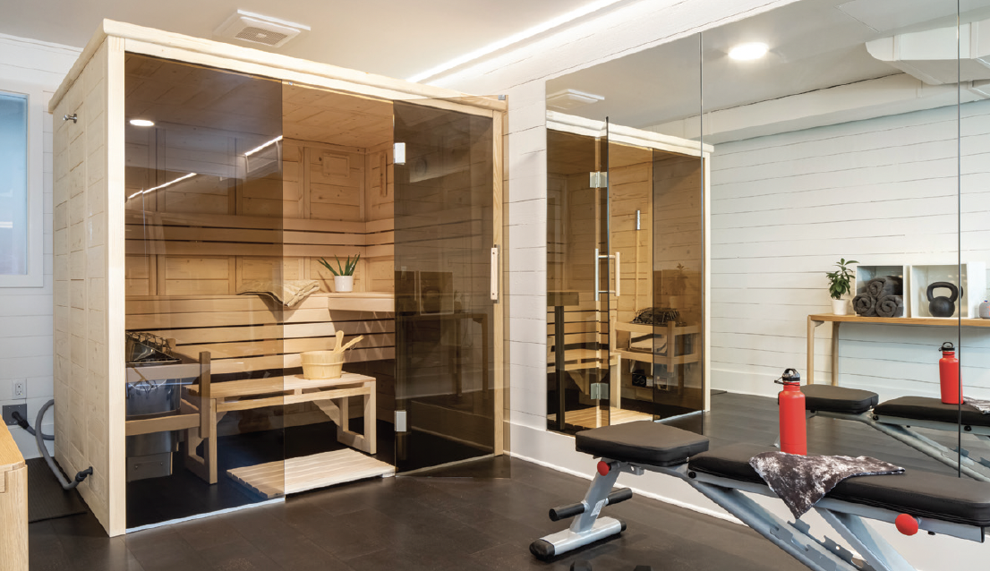 Residential Remodel Excellence: Scandinavian Home Gym and Sauna
Getaway Room: Less Than $100,000
Model Remodel channeled Scandinavian form and function into this simple home gym and wellness room designed to help its Alki Beach clients stay centered during the pandemic. They converted a nondescript garage storage area into a modest retreat. MODEL REMODEL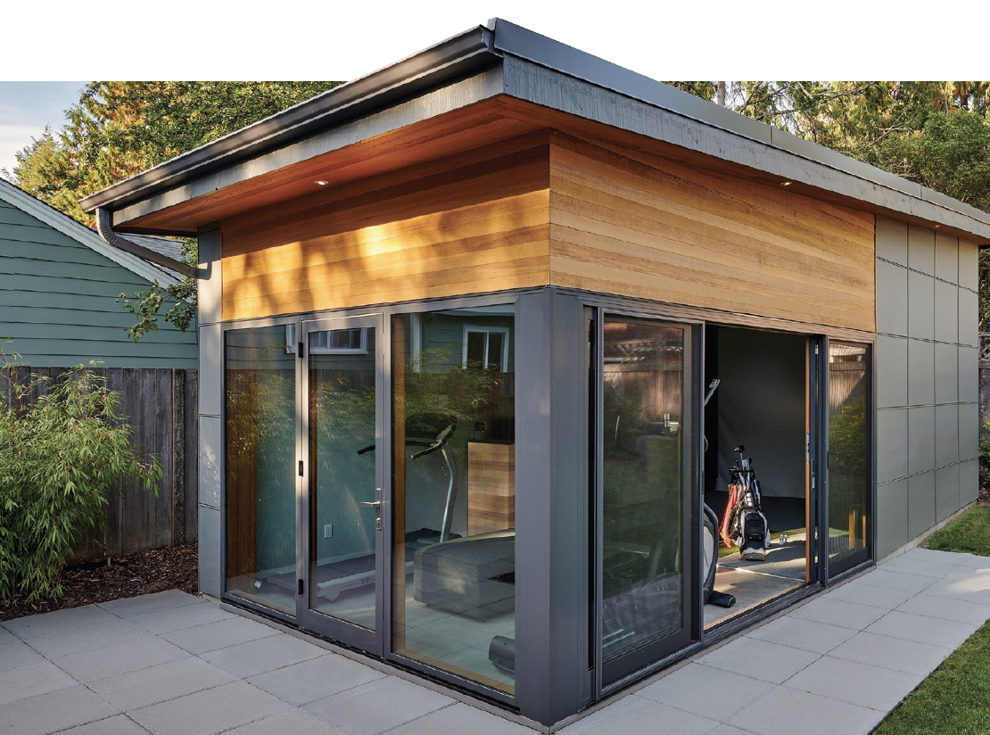 Residential Remodel Excellence: Backyard Golf and Exercise Studio
Getaway Room: More Than $100,000
With a health condition requiring daily exercise, Jackson Design Build's client wanted to create a charming golfthemed space to stay motivated. The studio was placed in a welcoming corner of the backyard. Its entire north wall is a golf simulator screen, while its 10-foot clearance and well-positioned skylight make room for the client's tall nephew to swing his club. JACKSON DESIGN BUILD LLC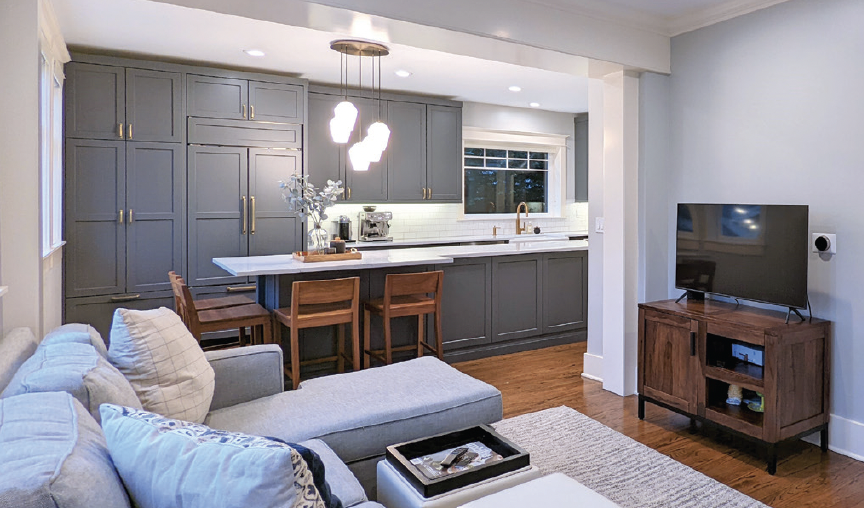 Residential Remodel Excellence: From the Roaring 1920s to the 21st Century
Historical
The clients wanted to update their exceptionally well-preserved home while retaining its historic charm. Sockeye Homes hit the target by seamlessly blending classic and contemporary style. SOCKEYE HOMES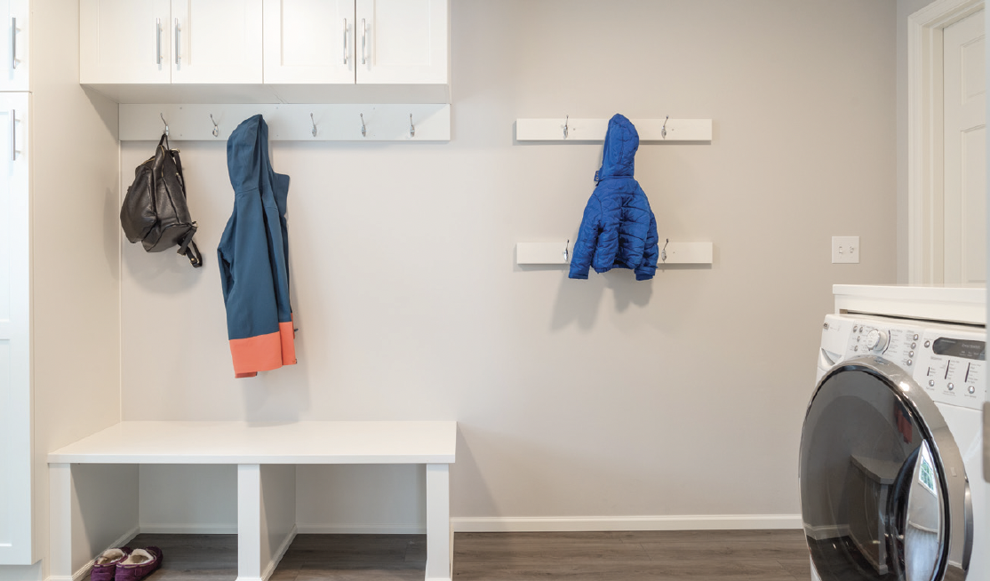 Residential Remodel Excellence: Be Our Guest
Addition: Less Than $200,000
Charter Custom Homes reconfigured this home to maximize existing square footage for a growing family, converting the downstairs den into a full bedroom with ensuite bathroom. CHARTER CUSTOM HOMES (CHARTER CONSTRUCTION)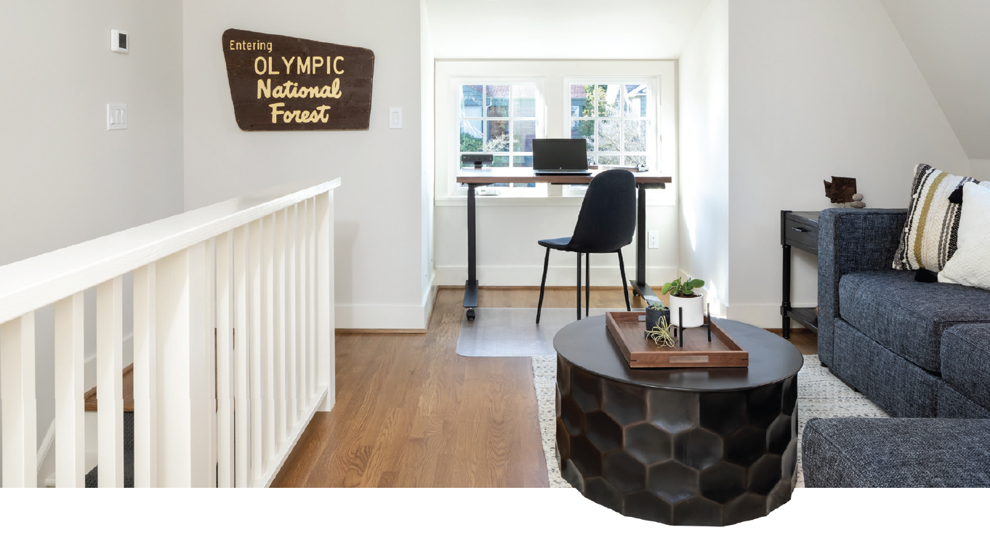 Residential Remodel Excellence: Dreamy Light-Filled Attic Suite
Addition: $200,000 to $325,000
Model Remodel converted an old attic into a spacious, modern, light-filled primary suite and bath with just 15 additional square feet. MODEL REMODEL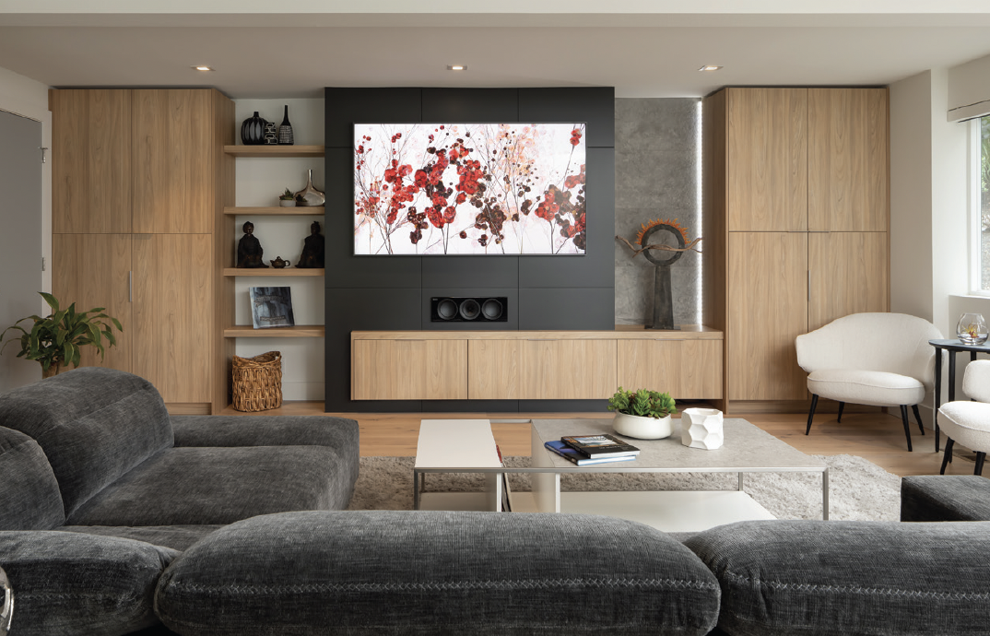 Residential Remodel Excellence: New Beginning
Addition: More Than $325,000
This 1950 Lake Sammamish home started life as a lake cottage and needed more space. So, Armada Design & Build obliged with a prominent new entry and breakfast nook, vertically extended dining room, and articulated garage façade supporting a slight projection of the second-story bedroom. ARMADA DESIGN & BUILD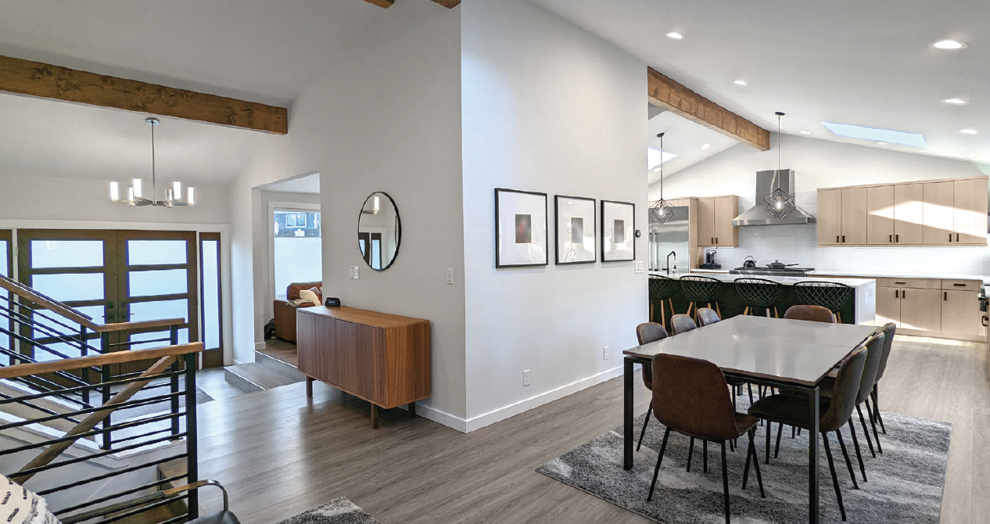 Residential Remodel Excellence: From Culinary Nightmare to Chef's Dream
Major Remodel: Less Than $250,000
Thanks to Sockeye Homes, a culinary nightmare was reborn a chef's dream. Sockeye upgraded the kitchen into a great room by removing walls and installing four beams to vault the ceiling. SOCKEYE HOMES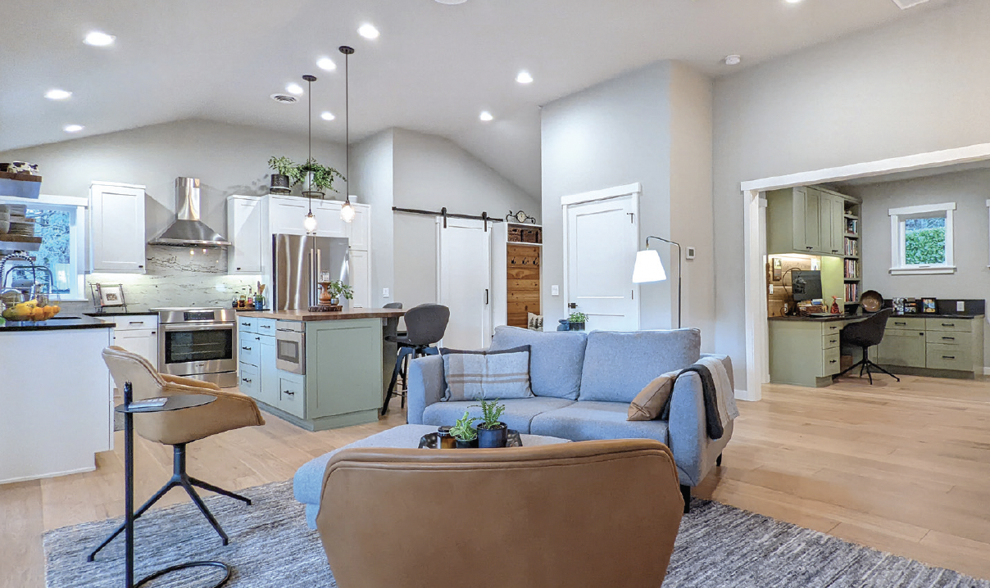 Residential Remodel Excellence: Vaulted Ceiling River Cabin
Major Remodel: $250,000 to $350,000
Sockeye Homes transformed an outdated cabin built in 1946 into a contemporary riverfront retreat. To make it spacious without adding square footage, Sockeye removed the original roof and raised ceilings to 13 feet, turning a cramped, compartmentalized space into a great room with river views. SOCKEYE HOMES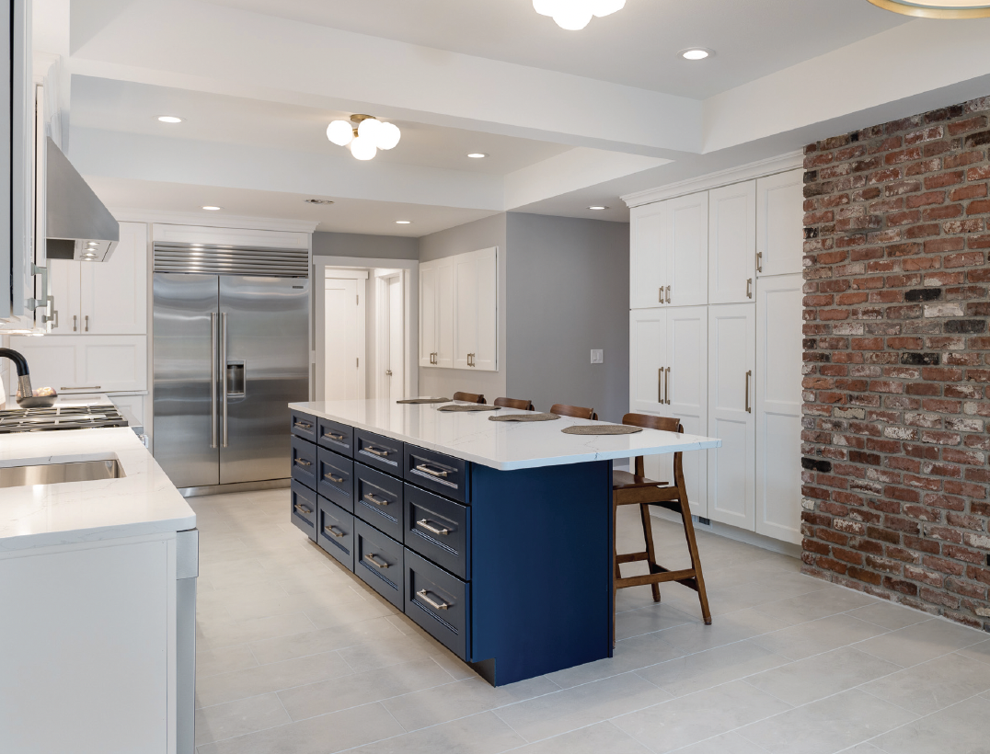 Residential Remodel Excellence: Expanded Living in an Older Footprint
Major Remodel: $350,000 to $500,000
J & M Remodel's clients loved their neighborhood and decided to renovate their home to fit their family instead of moving. This entailed the renovation of every facet of the house, including a significantly expanded kitchen. J & M REMODEL
Residential Remodel Excellence: A Father's Lakeside Legacy
Major Remodel: More Than $500,000 (Tie)
The owner inherited this 1929 lake cabin from her father, who passed away after living there for 71 years. She wanted Sockeye Homes to deliver a whole house rebuild that honored her father and evoked childhood memories. To frame incredible lake views, Sockeye added a 13-foot-wide accordion folding door and large deck. Interior finishes included ledgestone fireplace surround, shiplap ceiling boards, and oak hardwood flooring. SOCKEYE HOMES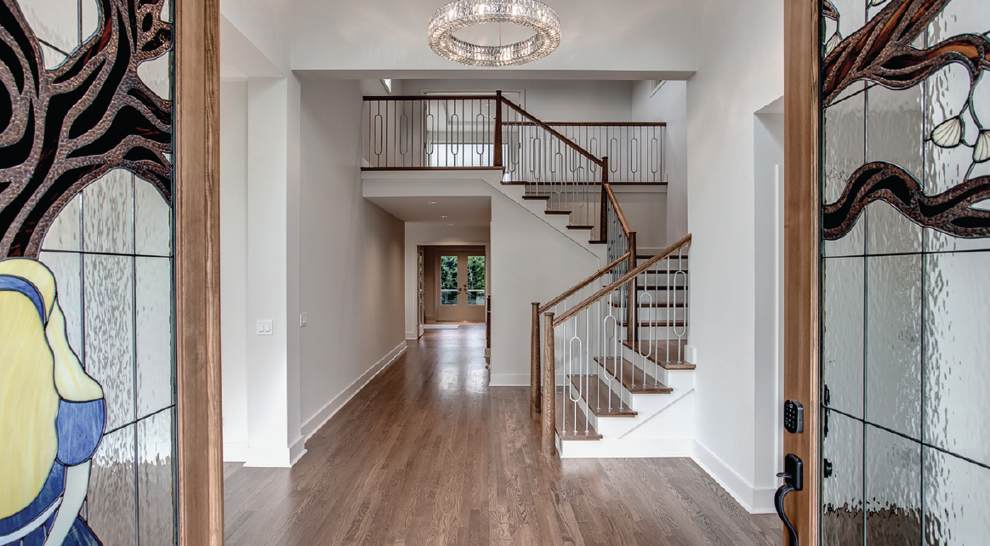 Residential Remodel Excellence: Modern Transformation
Major Remodel: More Than $500,000 (Tie)
Nip Tuck Remodeling's clients wanted a full update of their 1980s home, personalized to meet their desire for wellness spaces. Nip Tuck raised the sunken living floor and redesigned the windows. To improve interior flow, they removed a large fireplace in the kitchen and family room and designed a new gourmet kitchen. NIP TUCK REMODELING
Residential Remodel Excellence: Fauntleroy Basement Retreat
ADU & Basement: Less Than $100,000
This family was saddled with a colorless, disorganized basement with commercial-grade carpet that did not work, especially with two kids. That's when they approached Gaspar's Construction to turn it into a comfortable space for both family and visiting guests. GASPAR'S CONSTRUCTION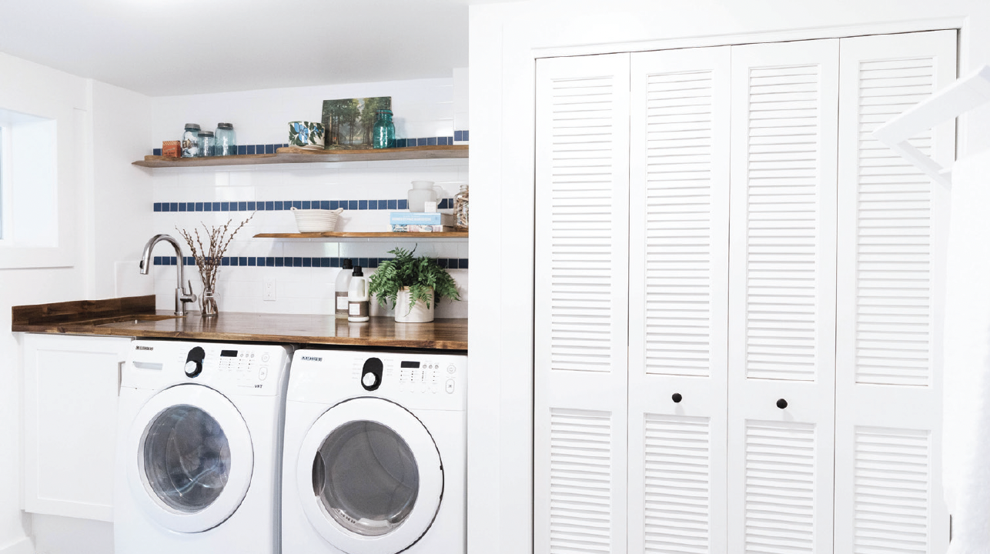 Residential Remodel Excellence: A Traveler's Getaway
ADU & Basement: More Than $100,000
Pathway Design and Construction remade a dark, dysfunctional, and uneven basement into a warm, welcoming, and livable space where the homeowners could display travel mementos. International elements such as the German Schmear technique on the new fireplace reinforce the travel theme, while the family room and sleeping space have been transformed into an open area concept for quality family time. PATHWAY DESIGN + CONSTRUCTION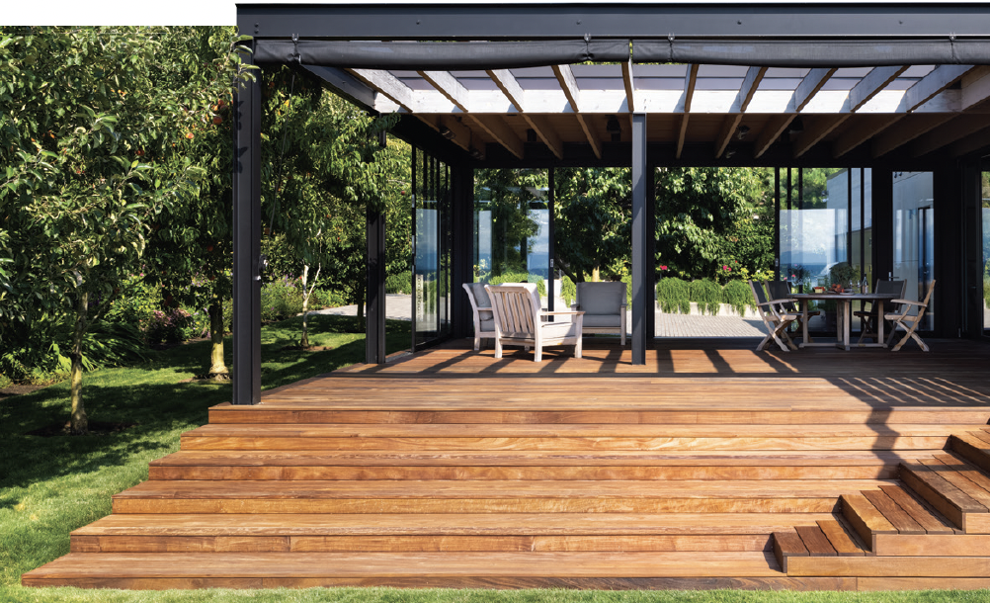 Residential Remodel Excellence: Outdoor Living Area
Exterior Remodel Excellence: Less Than $100,000
Jackson Design Build was charged with enclosing this stunning home's patio, which had been exposed to high winds off the Sound. To solve the wind problem, they enclosed the north and east patio sections with swing doors, multislide doors, and glass panels, which seamlessly fit to the existing steel structure. JACKSON DESIGN BUILD LLC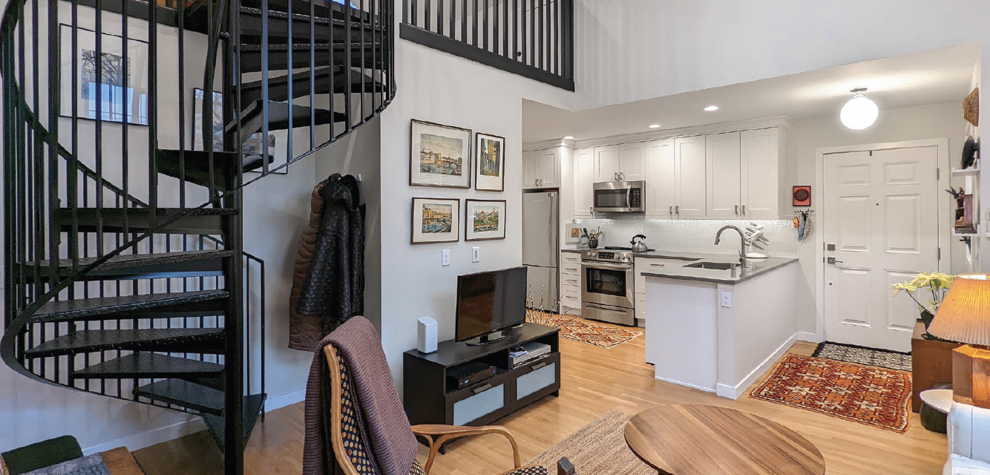 Residential Remodel Excellence: Mom's New Place
DADU
Sockeye Homes added this gorgeous DADU to a 1924 home to provide a private residence for the homeowners' mother. While exteriors match, the DADU's interior stands apart. SOCKEYE HOMES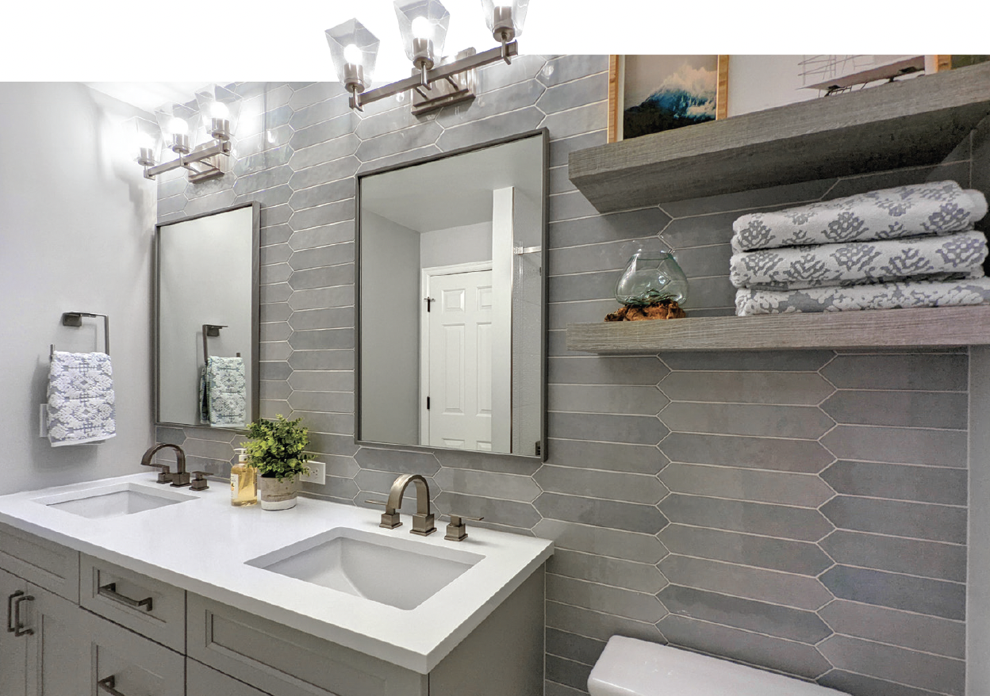 Bath Excellence: Cost-Effective Bathroom Transformation
Less Than $35,000
The family living in this 2001 home needed to upgrade and refinish the children's bathroom. Working with a tight budget, Sockeye Homes turned the bath into a thrilling and accessible space, delighting parents and kids alike. SOCKEYE HOMES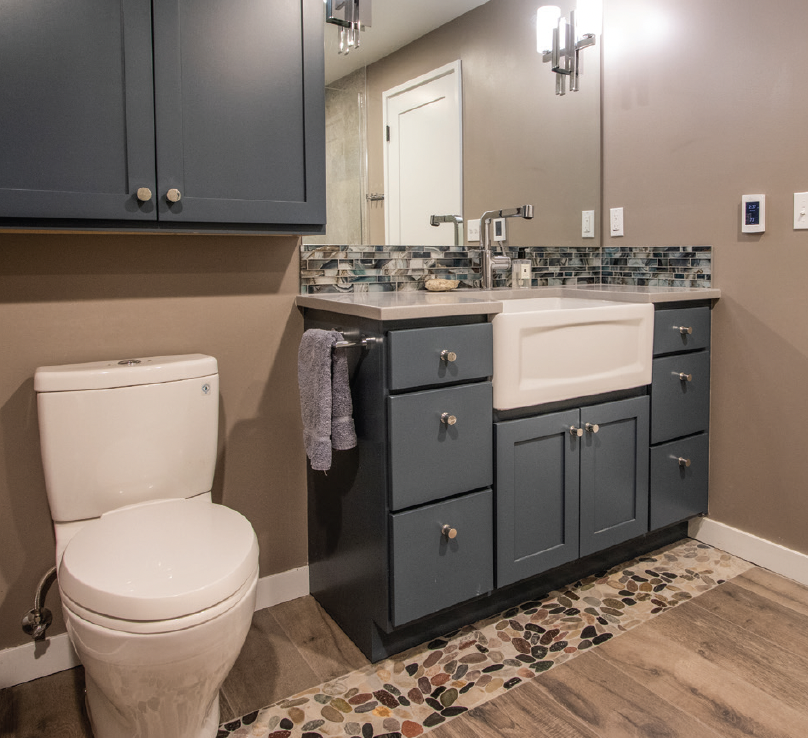 Bath Excellence: Matthews Beach Basement Bathroom
$35,000 to $55,000
Lakeview Design & Construction transformed an underused basement space into an expansive guest suite by upgrading a utilitarian bathroom into a truly beautiful and modern guest bath. LAKEVIEW DESIGN & CONSTRUCTION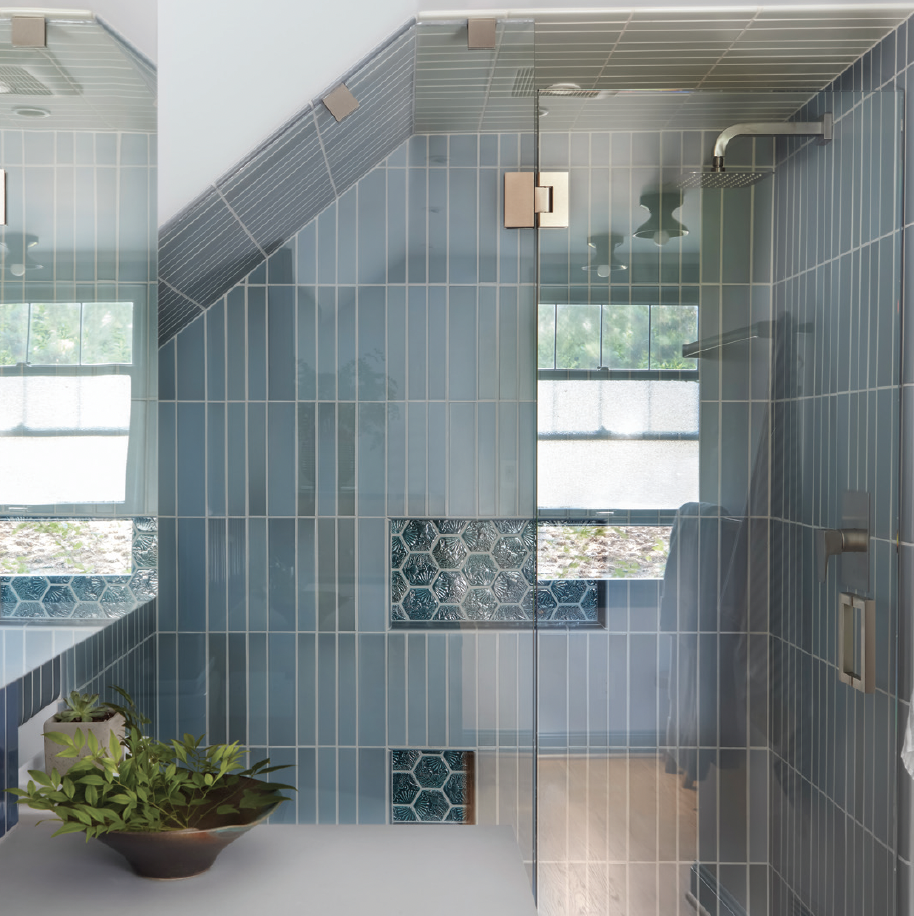 Bath Excellence: Primary Bathroom
$55,000 to $75,000
Jackson Design Build integrated this previous remodelmarred bathroom into the fine fabric of its lovely Tudor home. JACKSON DESIGN BUILD LLC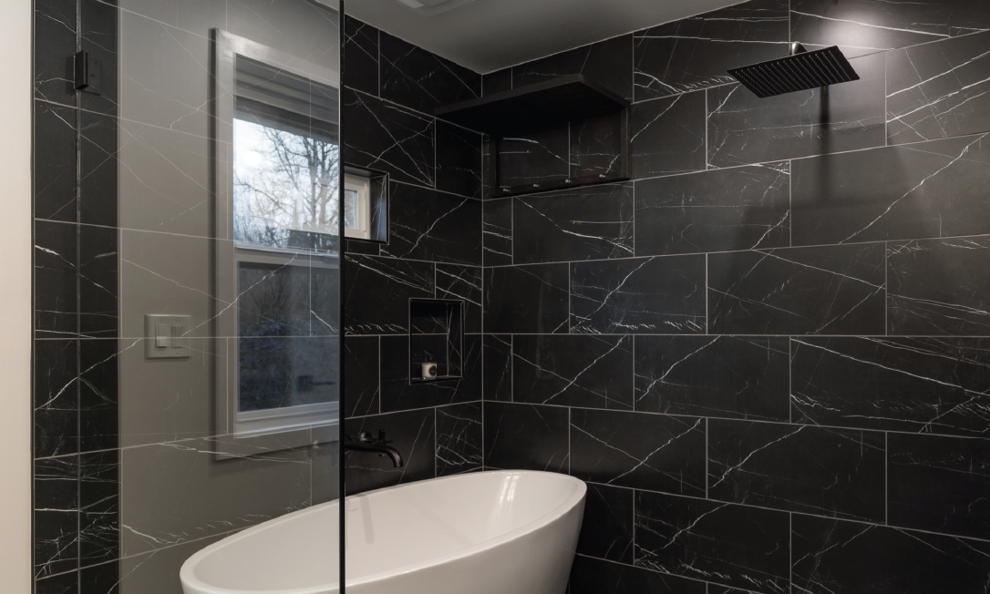 Bath Excellence: Ensuite Bathroom Addition with Wet Area
$75,000 to $110,000 (Tie)
This mid-1940s "war box" style home's primary suite didn't come with a bath, so J & M Remodel created one with a new addition — seamless inside and out. A spalike aesthetic offers a true sanctuary for the homeowner. J & M REMODEL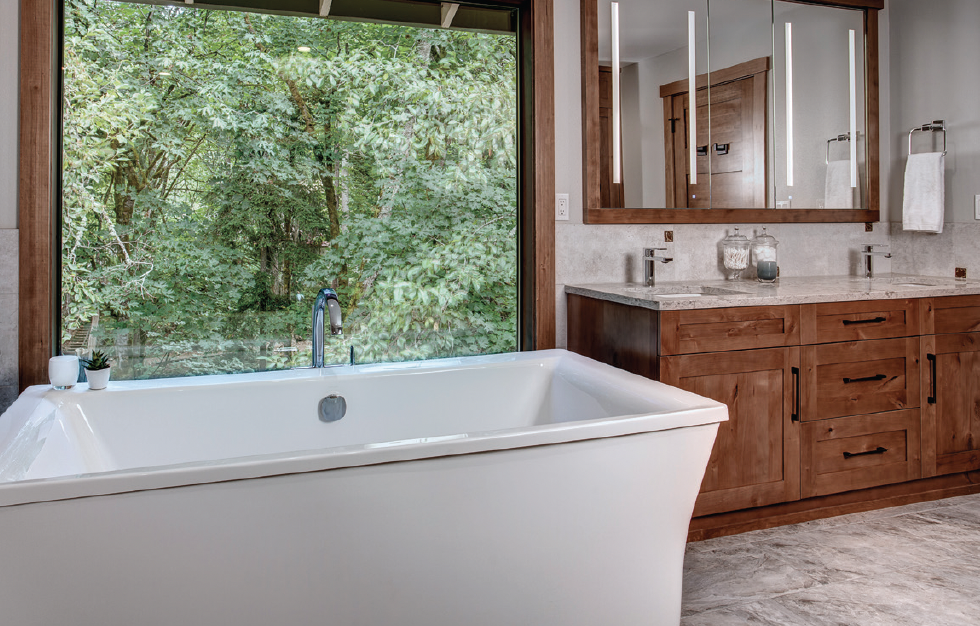 Bath Excellence: A Tub for Two with a View
$75,000 to $110,000 (Tie)
This bathroom had no personality, storage, or privacy. Nip Tuck Remodeling rescued it from obscurity with a deep soaking tub for two in front of a nature-facing picture window. Nature-themed custom tiles featuring sea creations are a focal point, with backsplash and walls continuing the theme into the shower. NIP TUCK REMODELING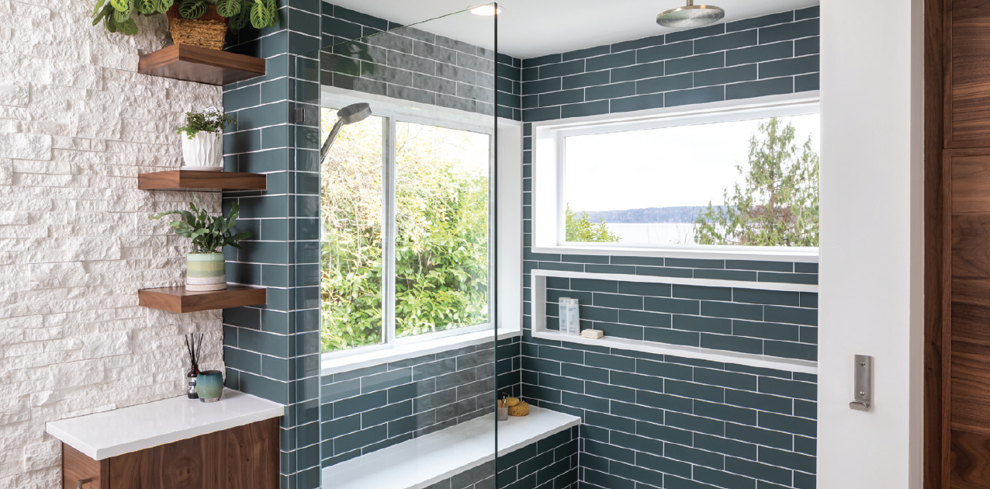 Bath Excellence: Sound View Bathroom Beauty
More Than $110,000
This was the only bathroom on the third floor, despite the presence of two rooms, including what is now the kids' bedroom. Palmer Residential was hired to create a master bath with outstanding views, a second guest/kids' bathroom, and a laundry closet. PALMER RESIDENTIAL, LLC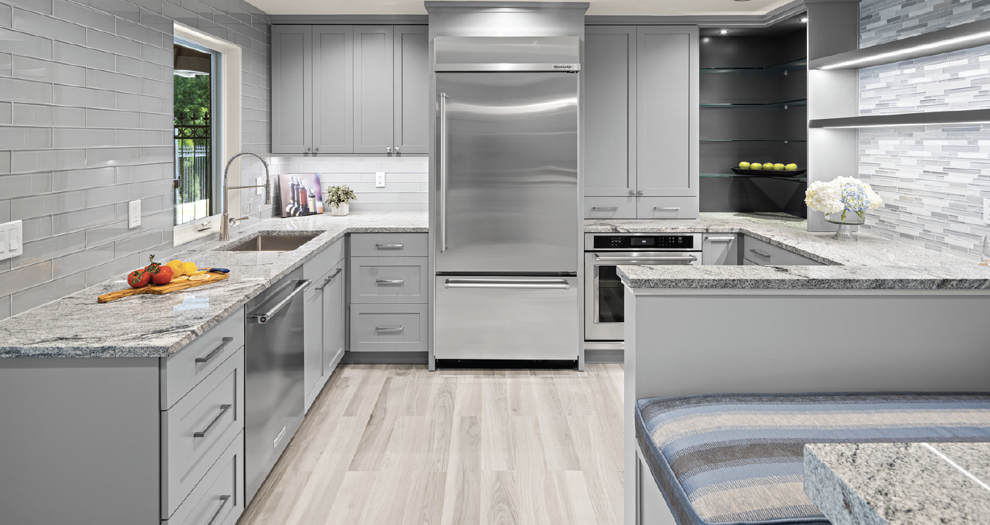 Kitchen Excellence: Jumping the Gun
Less Than $70,000
Tenhulzen Residential made a greasestained accessory living space into a gorgeous kitchen fit for entertaining — despite having to start discovery demolition before the design was even finished. Centerpiece elements include beautiful bleached barnwood-look porcelain tile and a custom-designed tabletop cut from leftover granite. TENHULZEN RESIDENTIAL LLC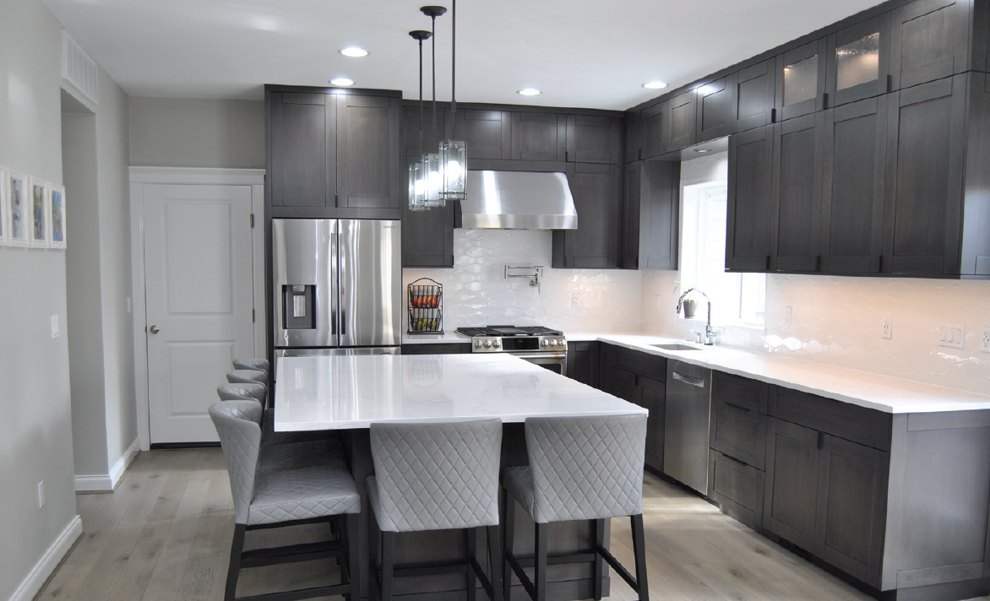 Kitchen Excellence: Home Again
$70,000 to $90,000
Rainier Custom Homes' discerning clients needed more elegant surfaces, more storage, and more entertaining capacity in their 2003 kitchen. Rainier delivered with an expanded centerpiece island with more seating, a large sink, an ultra-efficient double oven range, and a commercial-grade hood for "anything goes" cooking. RAINIER CUSTOM HOMES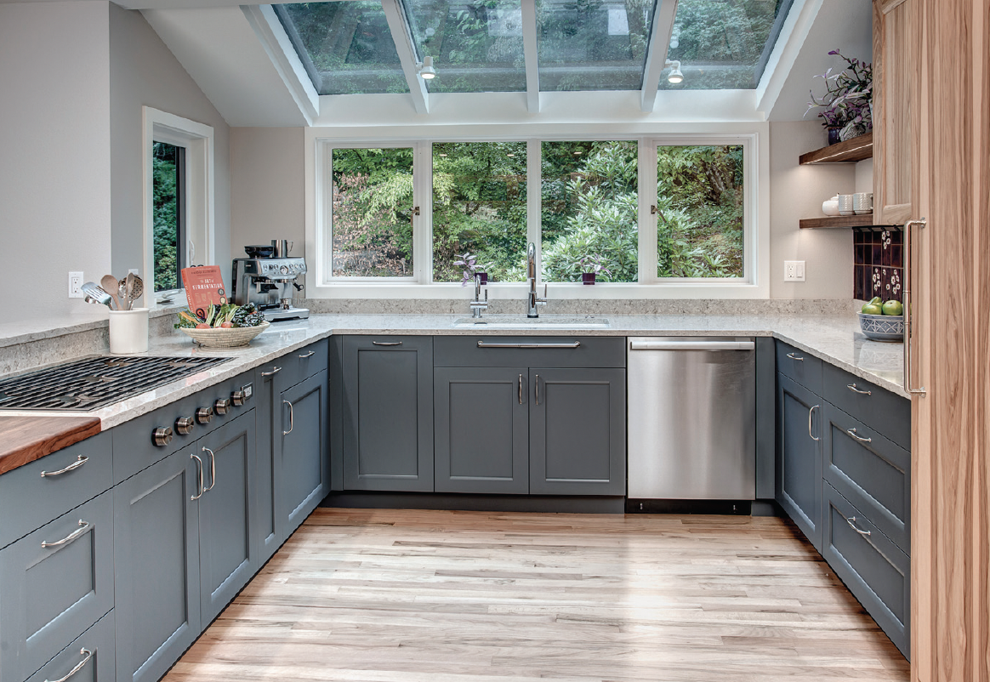 Kitchen Excellence: A Whimsical Cozy Kitchen
$90,000 to $125,000
The client wanted a more connected kitchen with a whimsical, cozy atmosphere. So, Nip Tuck Remodeling went to work, widening the opening to the dining room, and adding a new window and patio door to flood the kitchen with natural light. NIP TUCK REMODELING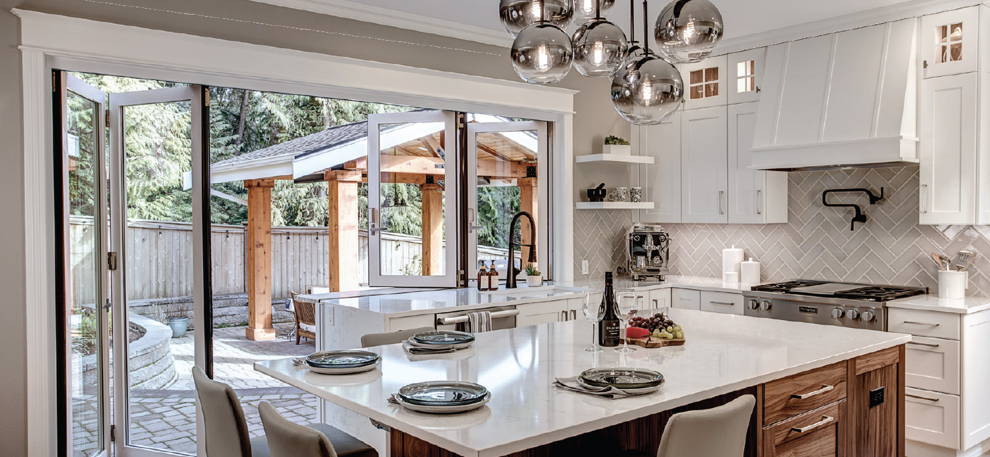 Kitchen Excellence: Summer Magic
$125,000 to $145,000
This Nip Tuck kitchen remodel sought to let more light in, cohesively connect the kitchen to the outdoors and the family room, and make a single island the center of family meals — all without impacting the home's traditional style. NIP TUCK REMODELING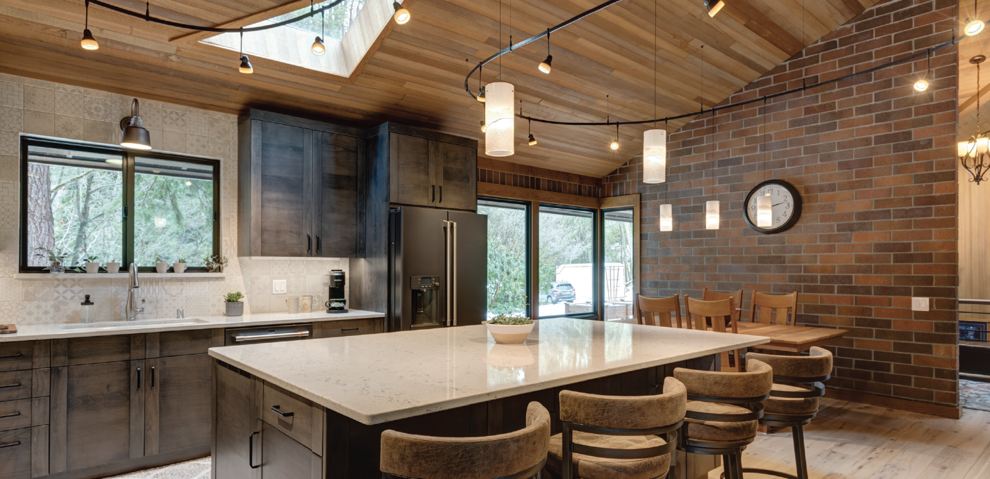 Kitchen Excellence: Unique Kitchen Retains Charm with Added Function
More Than $145,000
The clients loved the vintage charm of their 1970s-era home, but not its lack of functionality. So, Irons Brothers Construction updated and upgraded, removing walls bisecting the space to reveal the original vaulted cedar-plank ceiling and new sightlines. IRONS BROTHERS CONSTRUCTION INC.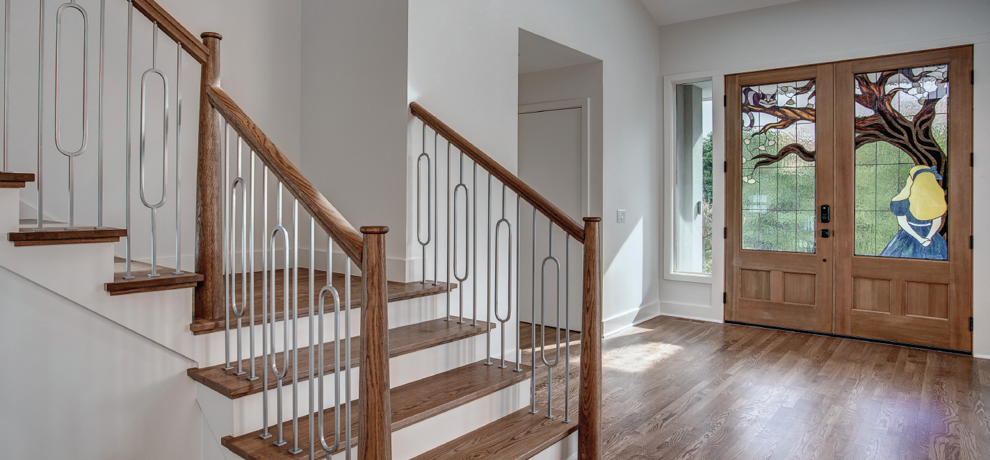 Design Excellence: Fairy Tale Entry
Specialty Details & Finishes
Nip Tuck Remodeling redesigned this elegant home's front entrance with a modernized stair system, statement lighting, and a beautiful new wood-and-glass door. The door is a custom piece incorporating Alice In Wonderland motifs at the client's request. NIP TUCK REMODELING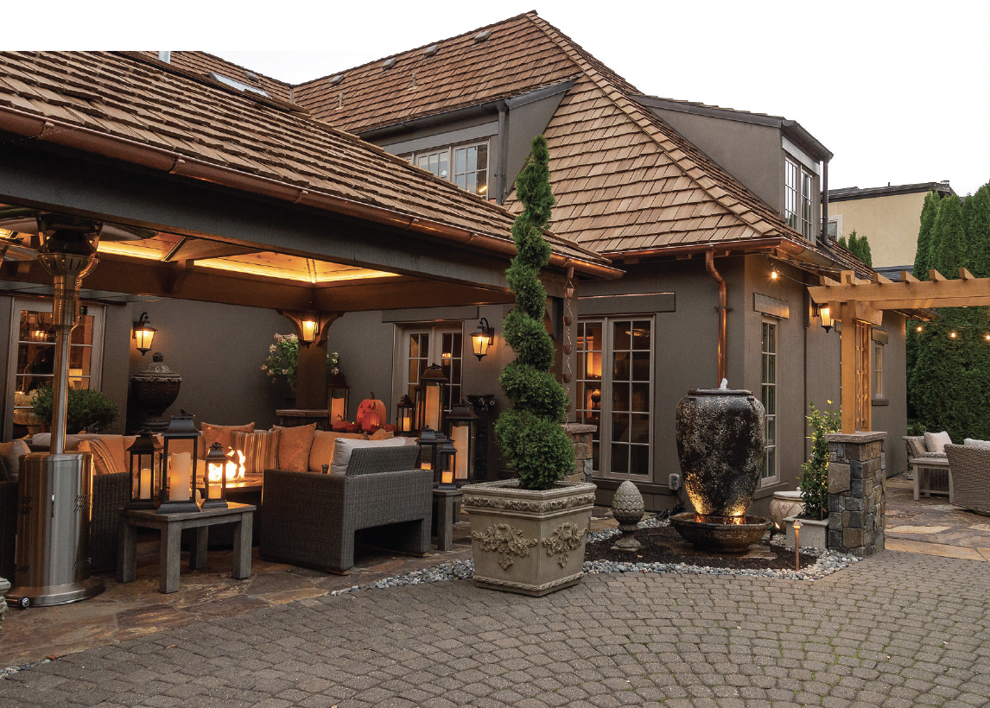 Landscape & Outdoor Living Excellence: Phoenix Rising
More Than $100,000
When a trusted client lost their outdoor living area along with much of their home to a fire, Charter Custom Homes stepped in, rebuilding the gazebo, replacing stone patios, and creating a secondary, uncovered living area. CHARTER CUSTOM HOMES (CHARTER CONSTRUCTION)